A few simple steps for newcomers to Temiskaming Nordic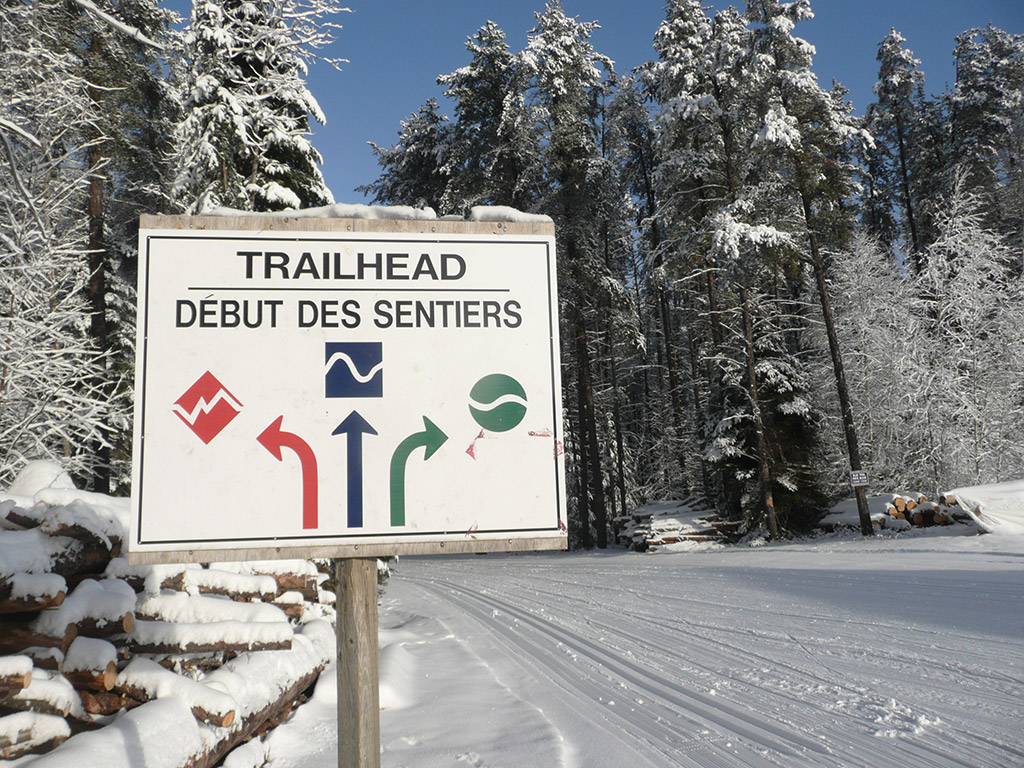 1- Look at the map and find your way to the club. Parking is just beside the Chalet.
2 – Enter the Chalet, it is open seven days a week, 10am to 5pm. On the main floor you will find the washrooms, eating and socialising area and the kitchen. In the basement you will find equipment rental, waxing area and change rooms. You can take a look at our 'trails & facilities' section of the web site for more details.
3 – If you require a daily pass, the information is just beside the door as your enter the Chalet. Select an envelope with a blank form and day pass. Fill in the form, insert the envelope with your fee and completed form into the fee box, and attach your daily pass to your coat. You can take a look at our 'daily rates' section of the web site for more details.
4 – If you require equipment rental on weekdays it is a self-serve (honour system) service. If you are on your first visit to the ski club we suggest that you visit on a weekend or holiday when staff are available to help outfit you with the proper equipment. Please note that that we offer two types of equipment: classic (traditional cross-country skiing following parallel ski tracks; most of these skis do not require any waxing) and skating (the activity is similar to ice-skating or roller-blading). Most beginning skiers start with classic skiing. The club offers adult instruction clinics in both techniques. You can take a look at our 'equipment rental' section of the web site for more details.
5 – Head out to the trails. Take a look at the maps at the front of the Chalet. All trails start from the trailhead at the north of the chalet beside the garage. Follow the different coloured trail markers. Most beginners enjoy starting with the gentle grade terrain Green trail. The blue trails are more difficult and would have more hills. The red trails are for experienced skiers only. Please note that the trail system is arranged so that you can take easy-outs at different locations to get on a shorter return path. There are trail maps at each easy-out location and signage indicating the distance back to the chalet. You do not have to ski the entire length of the trail.
Après-ski: Some prepared food service is available on the weekends, but feel free to bring your own lunch and to use the microwave. Snacks and drinks are available at any time on a self-serve (honour –pay) basis.