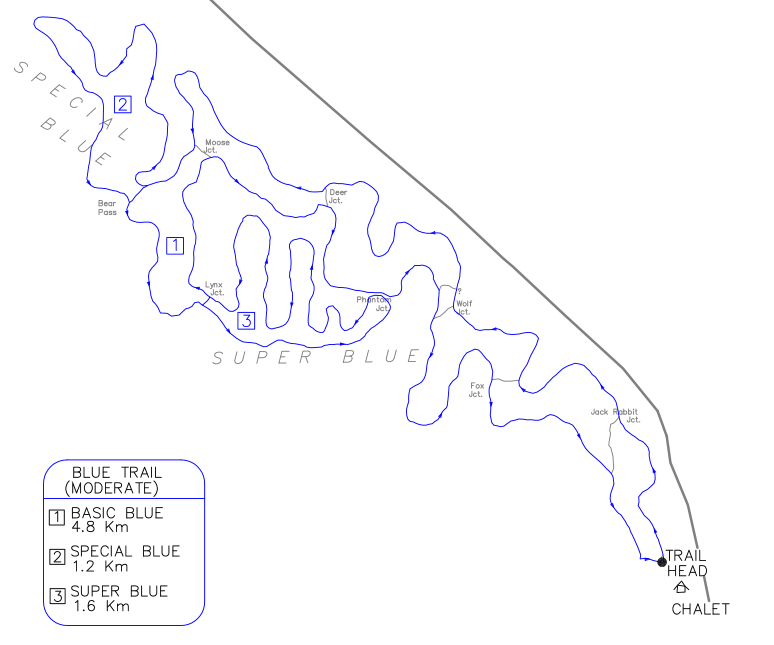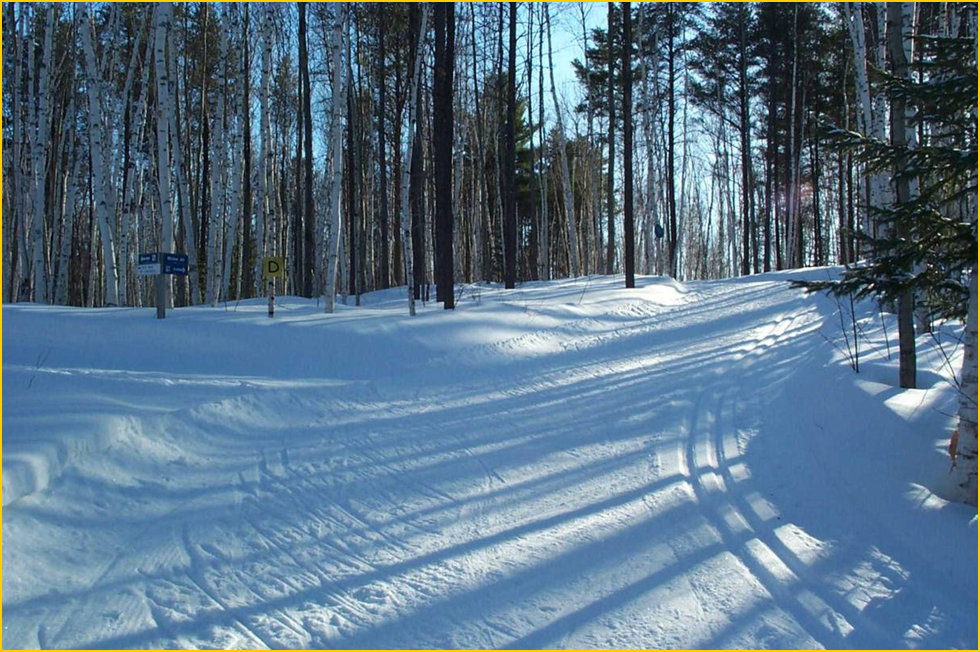 The rolling terrain of the 8km Blue Trail, along with short-cuts and easy outs, is designed to meet the needs of novice and experienced skiers, young and old. The trail meanders mainly across the tails of the ancient sand dunes.
Skiers should be able to control their speed on the moderately technical hills as many end with banked corners leading into the next uphill. Both skate and classic skiers enjoy the flowing trail with few straight sections and undulating terrain. Frequent cut-offs provide skiers the option to return to the chalet at about 1 km intervals.
The optional 1.2km Special Blue (intermediate) and 2km Super Blue (advanced) loops at the far end of the trail provide an increasing challenge for more experienced skiers. The Super Blue, with three major downhill runs, each with unique technical and 'fun' features, is guaranteed to maximize the fun per kilometer skied.