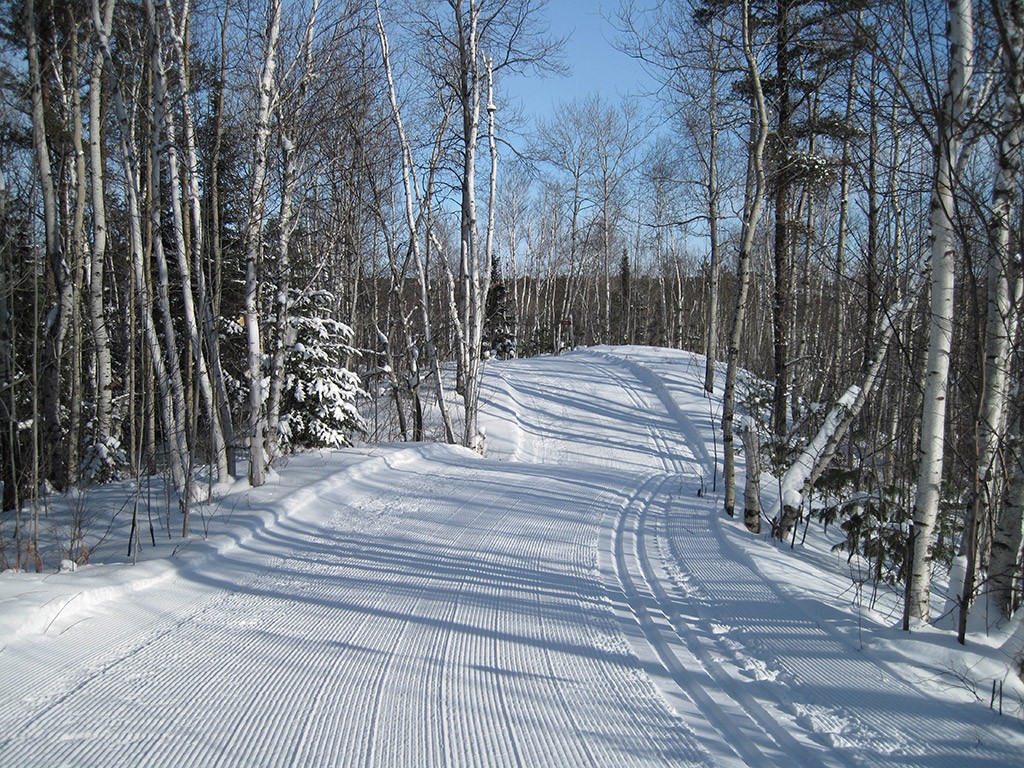 Offering spectacular views, the 5km Red Trail is not for the faint of heart. Both physically and technically challenging, it is best suited to the more experienced skier. The Red Trail also provides a shorter 2.6 km ski for intermediate skiers by using easy-outs to avoid the highest hills.
The trail repeatedly takes skiers over the highest sand dunes, offering exciting downhill challenges cornering through runs such as the Bobsled and the Carousel with two 180-degree banked turns. There is 44 metres difference in elevation from the chalet to the highest point of the Red Trail.
With 3 'A-climbs*, a total of 188 metres of climbs, and all down hills with technical and fun features, we believe the Red Trail to be the most physically and technically challenging 5 km trail in Ontario.